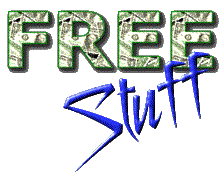 ---
---
How About Something
For Nothing?
Here's some free stuff we thought you'd like. We'll be adding to this collection from time to time.
Simply click on the link and the download will begin automatically.
Enjoy!
The Ediblog.com Staff
THE FREE STUFF...
(click on image to download file)

Tint Photo Editor
Tint is a photo editor for color-select effects. It automatically clusters the colors of a photo into groups, and allows each color to be switched on or off to create the desired effect, and you can get it...for FREE. No Spyware or Adware


Easy Video Downloader
With Easy Video Downloader you can easily download videos from YouTube, Google Video and save it as AVI (High Quality for PC) or MPEG4 (for iPod, PSP). The user interface of Easy Video Downloader is very simple, so you don't need any technical knowledge to use it. No need to use scripts for web browsers. All you need to do is to paste URL of movie and press Start button.
If you haven't a flash player to play videos from YouTube, just select "Save as AVI" and Easy Video Downloader automatically convert video to avi format. Just run Easy Video Downloader and start downloading! Start the download...for FREE. No Spyware or Adware
PopUp Jammer
PopUp Jammer is the best PopUp blocking software you will ever find on the Internet. It will block all PopUp windows in Internet Explorer...for FREE. No Spyware or Adware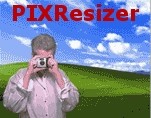 PIXResizer
PIXResizer is a photo resizing program to easily create web and e-mail friendly versions of your images with reduced file sizes, so get those photos email and web ready...all for FREE.
No Spyware or Adware
HomePage Protection
Protects your start/home page. Prevents malicious websites from changing your start/home page without your permission. Easy you use menu system. Stays resident in the background, checking to make sure nothing changes your start/home page...and all for FREE. No Spyware or Adware

Incredimail
Jazz up your emails with great backgrounds, animations, sounds, and much more FREE!

Scan For Viruses
Scan your computer
for viruses FREE!

KJV Bible
(features: OT & NT, search, clipboard, bookmarks, dictionary, custom tools, etc.) FREE!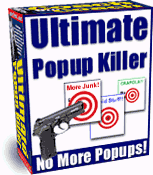 Ultimate Popup Killer
The highest rated POP-UP Killer on the Web...for FREE!

BUG DOCTOR
The Bug Doctor will fix hidden bugs and errors on your PC and restore lost performance and speed that is lost over time...for FREE!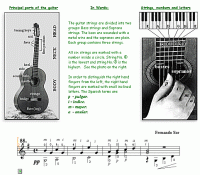 PLAY GUITAR
Play Guitar suggests a complete guitar method - for beginners. The main purpose in Play Guitar is to teach ANY ONE that has the willingness to learn this wonderful instrument...FREE!
MATH/PHYSICS/ ENGINEERING
SOFTWARE
Freeware for learning about math, physics, and engineering. Math quiz has the Space Invaders type look and feel where the math problems fall down the screen...and it's FREE!
Ediblog.com is not responsible for
third party software or any free items
offered on this page.
Comments? Questions? Email the editor here: editor@ediblog.com